Limited Edition - Ethiopia Buliye
Sale price

£14.99

Regular price

£16.99

Unit price

per
With tasting notes of Blueberry, physalis, lemon fudge, brown sugar sweetness with complex acidity and juicy buttery body.
Buno Coffee Trading is a relatively small exporte...
Secure Payments
Your Data security & privacy is our priority. Pay securely through 128 bit encrypted payment gateway. We support credit cards, net banking and debits cards.
Exclusive Offers
Now enjoy the benefits of exclusive offers. Subscribe to remain updated on latest offers, & Join our Bean Point Rewards
Return Policy
Return & Exchange policy in 7 Days
Share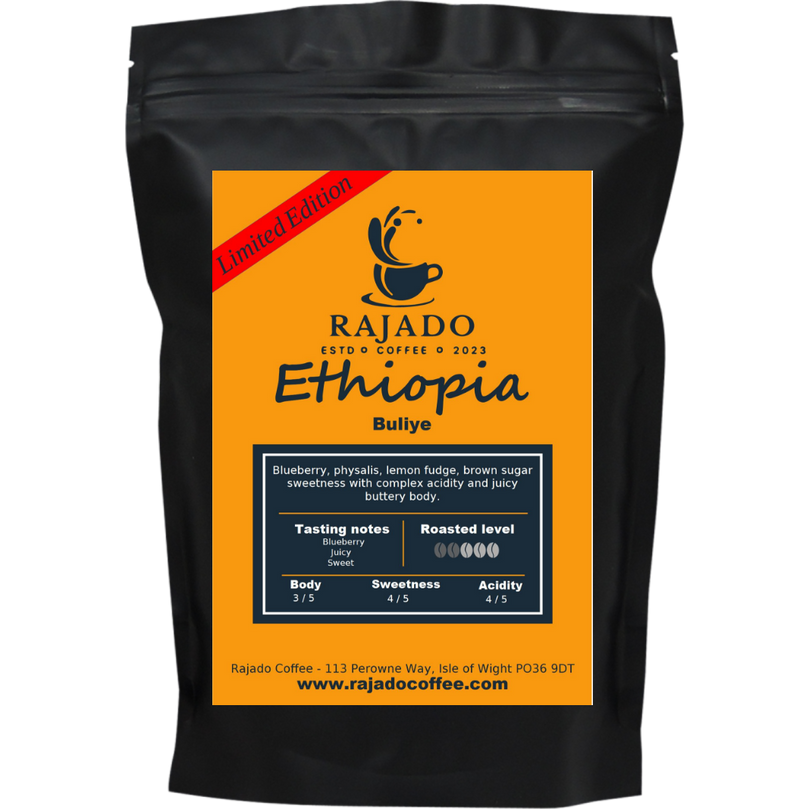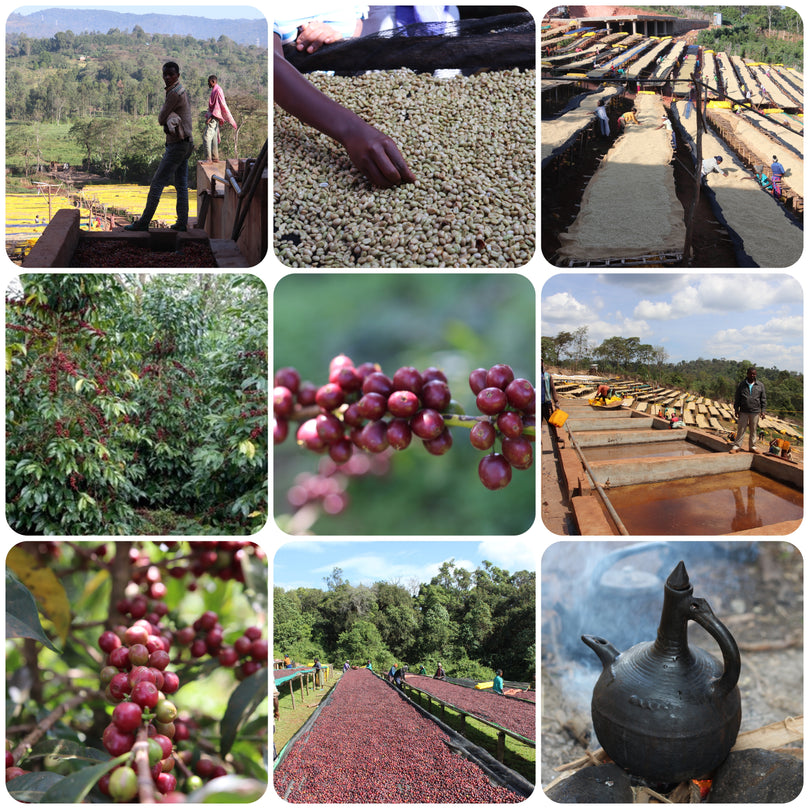 With tasting notes of Blueberry, physalis, lemon fudge, brown sugar sweetness with complex acidity and juicy buttery body.
Buno Coffee Trading is a relatively small exporter who manage 7 washing stations located in the area of Guji in Ethiopia's southern region. Very high terroir at well over 2000 masl and an abundance of relatively young, healthy trees whose maturation is gradual, means ideal conditions for producing outstanding cup qualities. Producers in the area grow their coffee around the lush forests on the hills and village outskirts under the shade of indigenous trees like Cordia Africana, Acacia and Albizzia.

Buno was established in 2018 and is managed by Mr.Abiyot who oversees the selection of partner farmers, the processing of cherry and the drying practices. Buno is focused on working with farmers with between 8-15 hectares of land which makes quality improvements easier to manage and ensures that produced volumes of cherry can be separated into single producer micro-lots. To ensure that farmers wait to pick only fully ripened cherries, Buno pays farmers a premium of one birr for every kilo delivered after the harvest. Additionally, Buno provides a credit line to farmers during the off-season for harvest related expenses. The loan is then deducted from their payment upon cherry selection, interest free.
The cherry selection we have witnessed at Buno's sites are by far the best we have seen in Ethiopia. One of Buno's sites, Dikitu, has 120 raised beds which is are exclusively for processing natural coffees.
The word 'Buliye' means 'boarding' in the Afaan Oromoo language, and is the name of the small village around which coffee produced for this lot comes from. 11 growers contributed coffee to the lot who, on average, how farms of 5 hectares in size. Farmers are paid around 45-50 Ethiopian Birr/kg farm gate price for their cherry. Coffee in the area grows under native shade trees such as false banana, acacia and Wanza. The native soil is fertle volcanic red soil and sandy loam.
The washing station was established in 2005.
| | | |
| --- | --- | --- |
| Body |  Sweetness | Acidity |
| 3/5 | 4/5 | 3/5 |
FREQUENTLY ASKED QUESTIONS
I am unsure which grind to pick? I don't have a machine.

The best place to start is with our Rajado coffee starter kit. This kit has everything you need in order to start your coffee journey with us at Rajado Coffee.
What size bag of coffee should i go for?
The 250g of coffee will roughly get you around 15 cups. If you are looking to drink 2 cups of coffee a day over the month, we would recommend the 1kg. However, if you are looking to have this as a special cup once a day, the 500g for the month would be just right.
I have a V60 coffee maker, which grind should i use?
The ground for filter/aeropress will be perfect for your V60.
 Is your coffee and tea organic?
We always source the best organic coffees and teas available and establish long-term farming relationships.
What is the grind, "Ground for pods"?
This grind is for our Home-Compostable Coffee Pods which can be used with domestic drop through Nespresso® machines only.